Reference:  SOE1/P1/E014
Funding Entity: INTERREG IV B SUDOE 2007-2013 FEDER
Principal Investigator: Dr. África González-Fernández
Duration: 04/03/2009 – 31/12/2011
Summary:
The main objectives of Immunonet were:
To establish an stable network of quality research in Immunotherapy in the Southwestern Europe, with a virtual center of support where several groups of research could cooperate and share facilities, equipments, knowledge, interchange of information with Universities, administrations, society and private initiative.
To develop pharmaceutical products with immunotherapy potential (tumors, allergy, autoimmune illnesses) and to initiate preclinical and clinical assays.
Read more in: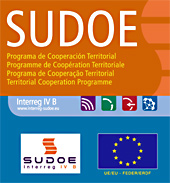 Associated research lines: Immunotherapy.